[
Свидетельства преступлений украинской хунты
]

Погибшие 2 мая в Одессе.
Cписки жертв киевской хунты
Список пополняется.



Если удалят с ютуба, копии видео здесь
http://www.antimaidan.by/genocid-v-luganske-video/

Видео с ютуба удалили. На второй день.

Пользуйтесь http://rutube.ru


Эта женщина — Кукурудза Инна Владимировна — умерла в машине скорой помощи.








UPD:



КОНТАКТЫ ВОЕНКОМАТОВ НАРОДНОГО ОПОЛЧЕНИЯ


Донецк (с 9-00 до 18-00):
+38 095-636-05-20
+38 093-398-46-67
+38 096-045-84-74

На данный момент помимо граждан Украины, России и Белоруссии, на Донбассе на нашей стороне воюют так же граждане Израиля, Венгрии, Сербии. В ближайшее время туда приедут бойцы из одной "неожиданной" для многих западноевропейской страны.
UPD: А вот и обещанный сюрприз :

В Донецк прибыли представители итальянской антифашистской организации "Миллениум", выразившие желание оказать поддержку ДНР.






Бабушка из Славянска: Если хотите, то запомните меня: Назаренко Лидия Васильевна. Вот это и всё, сыночек.


This girl was 6 years old. She died Slovyansk (eastern Ukraine) from the projectile - howitzers by massive bombing residential areas of the National Guard of Ukraine on June 8 in 13 hours. 15min. Bloody junta that came to power in a coup Kiev sponsored U.S., every day hundreds of people destroys the civilian population in eastern Ukraine disagree with illegal government.




Краматорск, последствия обстрела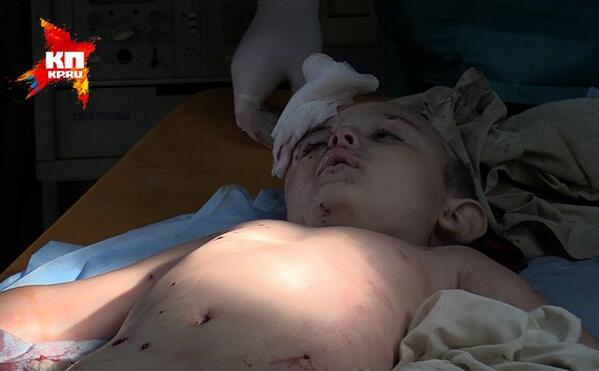 18.06 при минометном обстреле пос.Голубовка под Славянском была убита мирная жительница
Елена Данченко
, 30 лет. Ее 5-летний сын
Арсений
был тяжело ранен осколками в голову и вскоре умер на операционном столе в больнице.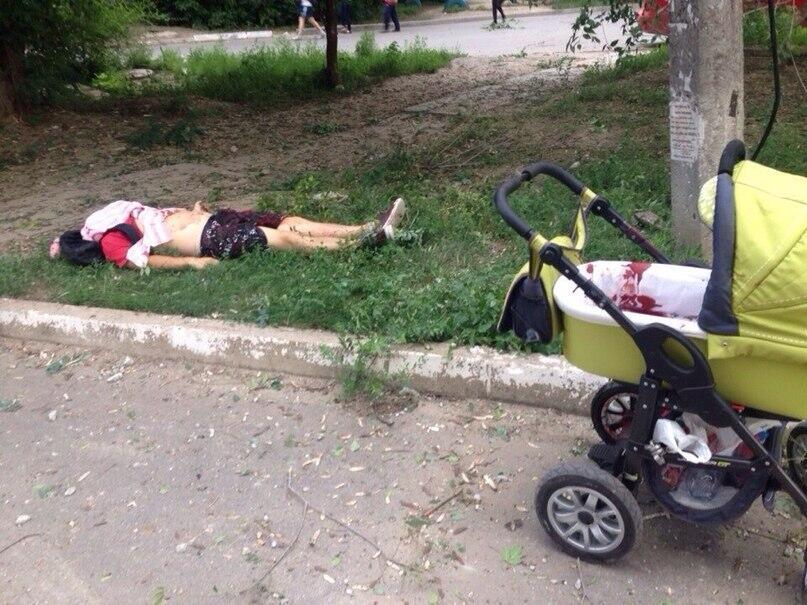 13.07. при артобстреле Луганска погибла молодая женщина с грудным ребёнком.


Горловская мадонна



27 июля при обстреле карателями Горловки погибла молодая женщина Кристина Сергеевна Жук (6.09.1990) с годовалой дочкой Кирой (9.09.2013).




05.08.14 Донецк



София, 4 года. Убита осколками снаряда 27.08 в г. Кировское



Ученик восьмого класса Даниил Кузнецов погибший 05 ноября в Донецке





11 Январь 2015г. – Во время артобстрела в поселке Кряковка на Луганщине погибли три человека — 14-летняя девочка, ее мать и бабушка.

Саша Смирнов, 4 года. Погиб при обстреле Петровского района Донецка 25 января 2015 года вместе со своим отцом Иваном Александровичем Смирновым (1989 г.р.).
Полина 8 лет. Задавлена в г. Константиновке пьяными солдатами на МТЛБ

Аня Костенко
(13.02.2011) погибла в возрасте двух с половиной лет 13 августа 2014 года при обстреле карателями городского пляжа в Зугрэсе, к востоку от Донецка. Всего жертвами обстрела стали 20 человек, включая троих детей.
Погибшие дети Донбасса

31 июля 2014 года в Луганске Отец Владимир вышел на улицу и направился домой после вечерней службы. Подходя к улице Чапаева, он вдруг увидел в небе бомбардировщик, который сбросил восемь 500 килограммовых кассетных бомб на парашютах. После взрыва первых двух бомб батюшка получил тяжелое ранение в грудь и левую руку. Зажимая рану в груди, о. Владимир вышел из прохода между домами на ул. Чапаева. Встал на колени и начал молиться, крестясь целой правой рукой


Так о. Владимир сподобился мученической кончине в день памяти преподобного Серафима Саровского и почил, стоя на коленях, также как много лет до этого великий русский святой.

Сиротами остались пятеро его детей.




Помните убийцы: «Голос крови брата твоего вопиет ко Мне от земли» (Быт. 4: 10).




Материалы пополняются.